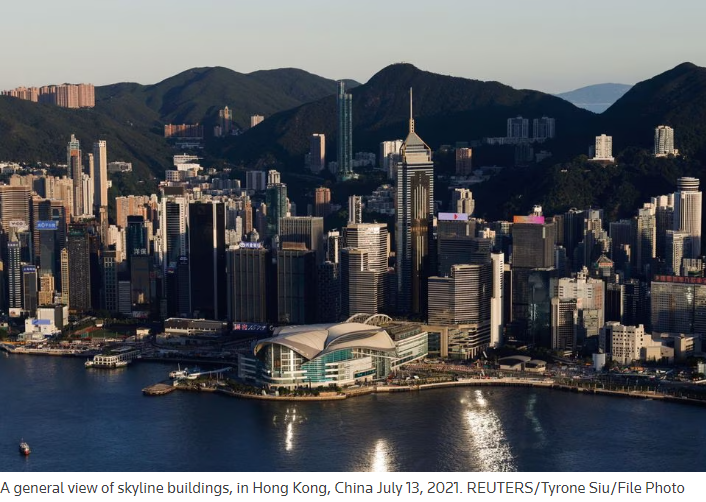 HONG KONG, March 24 (Reuters) - Hong Kong's government announced a series of measures on Friday to attract wealthy family offices to set up in the financial hub as authorities try to restore business confidence and investor allure after three years of severe COVID-19 rules.

A revamped investment migration scheme, new tax concessions and incentives such as art storage facilities at the city's international airport will be part of the offerings for family offices in the Chinese special administrative region, the government said in a statement.

The announcement comes as the former British colony holds the Wealth for Good summit on Friday, which it said had attendance from more than 100 family offices and business figures including former Yahoo CEO Jerry Yang, tycoon Richard Li, Robert Rosen of the Bill and Melinda Gates Foundation and Neil Shen, founding managing partner at Sequoia China.
"The policy statement demonstrates our determination to develop Hong Kong into a leading global family office hub," Paul Chan, the city's financial secretary said.

Chan said this would help bolster Hong Kong's financial sector as well as areas including technology, green, arts and culture and philanthropy.

City leader John Lee said last year that he had set a target of attracting 200 large family offices to set up in Hong Kong by 2025.

Hong Kong's push to attract wealthy families comes as many wealthy individuals and companies shifted to rival financial hubs such as Singapore after Beijing's imposition of a national security law on Hong Kong in 2020.

The shift was accelerated by stringent COVID curbs that sealed Hong Kong's borders and isolated it from the rest of the world as it followed China's zero-COVID policy.

Hong Kong has tried to rejuvenate its image by hosting a series of events and conferences designed to appeal to international visitors including Art Basel this week and the Rugby Sevens and music festival Creamfields in April.